RESPONSIVE TESTIMONIAL SLIDER (COMPONENT & MODULE) [V1.0]
Configuration
At first should create the testimonials from the component. Go to the component and Click on "New" button to create your first testimonial. Like this You can create more testimonials. (See Image -3).

After Creating testimonials go to the module manager and publish this module to display the testimonials.

In the basic Module settings of the Module You will find the theme options. There are three themes in this module - Default, Masonry and Simple Slider. You can use any of them you want. All theme settings and style configurations are on different Tabs. (See Image -4)

Whatever theme you select. All theme options are on different tabs with the style configurations. There you can customize your theme. Settings of Default Theme are on Module basic options(First tab) [See image -4], and other theme options are on default tab (See image- 5 & 6).

Follow all the given images to get an idea of configuration.
---
  Image -3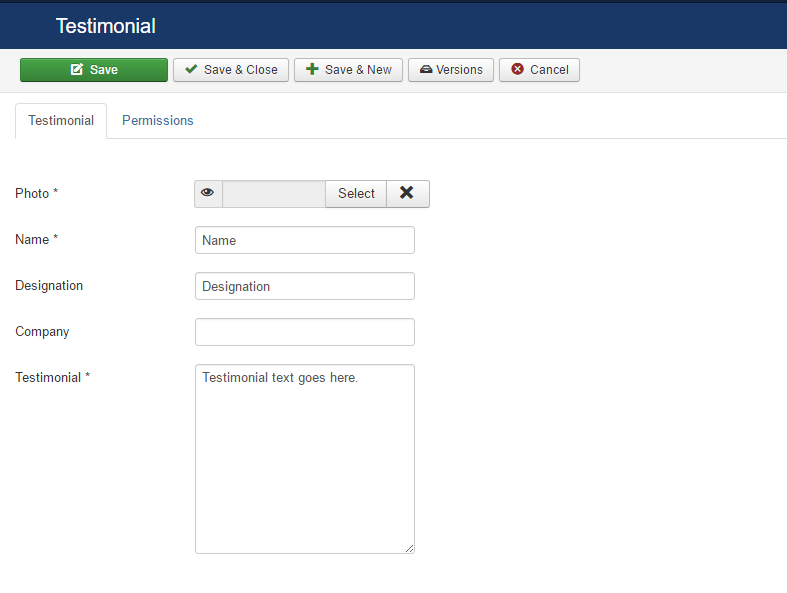 Image -4

  Image- 5

  Image -6