Clap Reaction in Article for Joomla - Joomla Plugin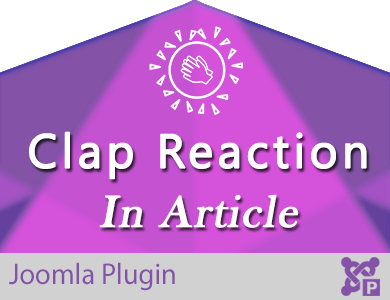 Clap Reaction in Article for Joomla
An amazing plugin that allows you to add clap reaction at Joomla article/content. Increase your readers / client's interaction on site.
Flexible Plans
Control your configuration as your demand.
Customization
You may change your settings respect to your requirements.
Clean Coding
Made by Joomla experts and hence clean coded
Reaction Count
The Total number of claps will be counted and you can also display that.
Interaction
Encourage users/ readers with attractive animation effect